EA me jutros izvukao iz kreveta prije ptica. Poslagujem slova koja bi se trebala pretvoriti u suvisao tekst za najavu ovogodisnjeg Ethnoambienta i svako malo mi se na kratko u glavi pojavi slika G. G. Marquezovog osmijeha (ono sto bi nekima predstavljao Mona Lisin, meni je njegov – znacenje mu se mijenja prema mojem stanju svijesti ; )).
Predugacka je to prica, zasto bas on i njegov osmijeh, ali prati me.
A zasto se sad pojavio? Pospani um izvlaci naizgled nepovezane price glazbenika koji su proteklih godina nastupali na Gradini, izmijesane interpretacije stvarnosti, snova, idealizma… Jesu li moje, njihove ili ih svi zajedno pokupimo iz etera kad se spotaknemo o kamen na Gradini?
Nekad se cini kao paralelni svijet, potpuno neovisan i s vlastitim energetskim pogonom.
U isto vrijeme magican i itekako stvaran…
Tekst o EA jos nije napisan. Sve ostalo je odavno obavljeno (osim sto slijede klasicne molitve za vize)… Marquez se i dalje smijesi iako sam sad na pauzi od potpuno druge vrste zadatka. Otvaram svepovezivajuci prozorcic i oslanjam se na siknronicitet. Tell me… Upisujem Marquezovo ime u Google i kliknem na link u sredini stranice gdje me doceka zapis njegove izjave:
"It always amuses me that the biggest praise for my work comes for the imagination, while the truth is that there's not a single line in all my work that does not have a basis in reality."
Sad se i ja smijesim. U umu se povezuju cetiri projekta na kojima trenutno radim, naizgled razlicita, a u srzi ista – u isto vrijeme magicna i podjednako stvarna jer "sve je temeljno na (osobnom iskustvu) stvarnosti".
Za barem jedan od njih, za Ethnoambient, svake godine iznova dobivam dokaze da nisu samo osobno vec i iskustvo nekoliko stotina drugih ljudi, onih koje poznajem i koje prvi put upoznam imenom kad se jave privatnim porukama i e-mailovima nakon festivala.
"Vec je osamnaesti!" ovih dana je najcesca recenica u porukama.
Da. Vec. Koliko jos? Ne znam, valjda dok god nas ima dovoljno da ga zajedno sanjamo i stvaramo.
"Nije do mene." rekao bi Ivo.
O.K. Sad odoh raditi na onim elementima koji jesu "do mene" i zahtijevaju da im posvetim pozornost i dovoljno vremena. Tekst o EA ili jedan od onih projekata? Pomislim na jedan, pa drugi, pa treci pa cetvrti… Marquezov osmijeh pojavljuje se uz svaki, ali najizrazeniji je na jednome… Masta, a ne razum, odlucuje o najboljem omjeru djelotvornosti i ulozenog vremena ; ). Good start.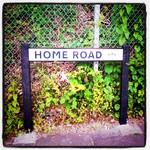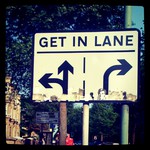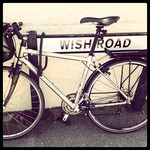 Hvala na osmijehu. : )
Share on Facebook